A few weekends ago, my wife, Jody, and I ate out in a kosher restaurant open on Shabbat. In Jerusalem of all places.
That's a remarkable culinary change in a city famous for mostly shutting down at sunset on Friday.
The story started when all three of our children announced they would be away for the weekend and we didn't feel like cooking.
Instead we opted to check out Hadir, the bar/restaurant at the Hansen House, a former leper's colony that's been transformed in recent years into a center for the creative arts.
Hadir is part of a trend – albeit a small and still very experimental one – of trying to establish shared spaces for secular and religious residents of Israel's capital to come together and eat a Shabbat meal out of the house – without breaking the religiously-proscribed laws of the day.
Hadir prepares its dairy Shabbat fare in advance and heats it on a hot plate. Hot water is kept in an urn that stays on all Shabbat. The menu is simple: challah and dips, various cheeses and salads and a few baked burekas-like dishes.
Unfortunately, Hadir was inexplicably out of the two classic Shabbat dishes that appealed the most to us: hamin (or cholent) and kugel.
At Bab al-Yemen, a second kosher and open-on-Shabbat restaurant in Jerusalem on Gaza Street in Rehavia, hamin and kugel take center stage – with a Middle Eastern twist. The restaurant's name means "Gate to Yemen" in Arabic and it serves traditional Yemenite Shabbat meals.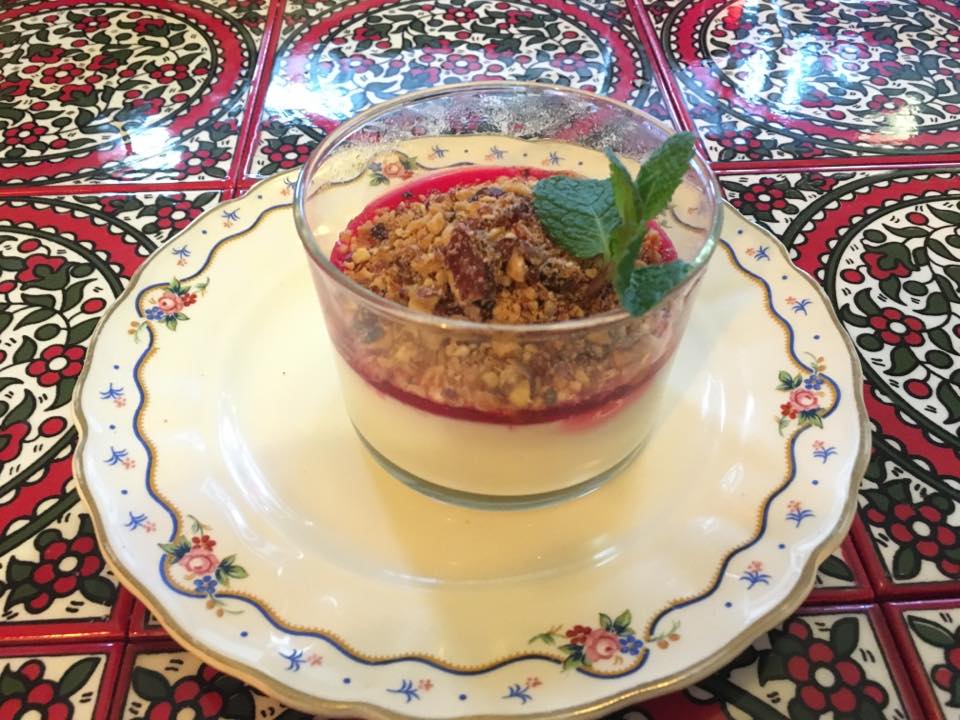 Owner Jonathan Vadai sees his restaurant serving as a gate to social change in the Jewish community. "Our connection to Judaism needs to be more flexible and open in this era," Vadai told The Jerusalem Post. "The Jewish mind-set says there is a solution within Jewish law for everything, if you have the courage to look forward. We can keep kosher and not violate Shabbat – do everything by the books …offering the atmosphere and service that religious customers require." 
At both restaurants you can pay in advance or afterwards on the honor system – you ring them up on Saturday night and give your credit card over the phone. Vadai says that 95% of customers pay on time.
Kosher, open-on-Shabbat restaurants are not a new phenomenon: every big hotel in Israel has one and they subscribe to the same hotplates and no cooking rules. But Hadir and Bab al-Yemen are the first fledgling attempts to take the concept to a regular restaurant in Jerusalem, one aimed at locals and that doesn't cost an arm and a leg for a buffet suited for a King (David).
Hadir is set in a funky only-in-Jerusalem location: the old leper colony's former animal pen, now neatly renovated to house a narrow indoor seating area with a large outdoor section for al fresco dining.
With no hamin or kugel at Hadir when we arrived, Jody opted for a salad and an anti-pasta plate, while I had a "Jerusalem bagel" (the oval-shaped kind you can buy in the Old City) served up with lebaneh, salmon, tomatoes and pickles. Not exactly the kind of Shabbat meal we have at home, but it filled me up and it was very fresh. 
That's not surprising: Hadir sources its food from the Offaimme farm on Moshav Idan in the Arava Desert. Offaimme is a family-owned "seed-to-table enterprise" and Hedai and Yinon Offaim, the brothers who run Hadir, view it as "part of a greater vision – an environmental, sustainable and social farm with fair-trade agreements."
Kosher open-on-Shabbat restaurants are meant for "friends and couples who are 'mixed,' where one is religious and one is secular [who can] feel at home sitting together," Vadai told the Post.
The message of inclusiveness was working the day we visited Hadir. At the most frontward table, there was a group of bareheaded young men and women and one middle-aged man wearing a kippa.
Before you rush out to patronize these new open-on-Shabbat kosher restaurants, there are a couple of caveats. You have to be a bit flexible to eat at Hadir on Shabbat. There's music playing in the background (inside the restaurant although not in the outdoor seating area) and many of the patrons were working on their laptops.
We haven't eaten at Bab al-Yemen on Shabbat yet, but Vadai says that employees at his restaurant refrain from using computers and screens. Bab al-Yemen asks that you email them in advance to reserve a place (presumably so they can be sure not to run out of kugel and cholent).
Neither restaurant has a kashrut certificate. The Israeli rabbinate refuses to give certification to restaurants that are open on Shabbat, although they readily do so for those in hotels, something Vadai says he will fight – all the way to the Supreme Court, if necessary.
Kosher on Shabbat dining out is not entirely unprecedented in Israel. The popular Dag al HaDan restaurant near Kyriat Shemona in the Upper Galilee has a kashrut license for its weekday operations and maintains a second kitchen without supervision to be able to operate on Shabbat.
Not having a kashrut license is fine with me. It's always irked me that keeping Shabbat is considered a prerequisite for keeping kosher.
Moreover, supporting innovations like these is an important and enjoyable way to ensure that Jerusalem remains pluralistic in deed not just in words. In that respect, eating out on Shabbat is a mitzvah!
I first wrote about eating out on Shabbat in The Jerusalem Post.