Comedy for Koby rolled into Jerusalem this week and my wife and I were there, along with our three kids, who we treated to their first live comedy show as a Hanukah gift. (Think of it as guffaws instead of gelt.) After what I'd done last year, though, I wasn't sure if the comedians would be back.
It was the end of 2012 and half of Israel was under attack by missiles from the Gaza Strip as Operation Pillar of Defense roared. Two of the original three comics on that year's program backed out and I wrote an excoriating blog post essentially calling the comics cowards. I was promptly pilloried by readers who called me out of line and inappropriately judgmental. Worst of all, I got Comedy for Koby organizer and stalwart friend of Israel Avi Liberman in hot water with some of his comedy colleagues back home.
I wrote a humbling mea culpa, Avi forgave me and I apparently wasn't quite as important as, in my moment of panic, I may have thought I was, since the show most certainly went on.
Comedy for Koby is a program that brings top U.S. comedians to Israel to raise money for the Koby Mandell Foundation, established by the parents of 13-year-old Koby who was murdered by terrorists in 2001. The foundation, run by Rabbi Seth and Sherri Mandell, runs a number of therapeutic programs, overnight camps and retreats for those who have lost a mother, father, sister, brother, or child to terrorism. The comics volunteer their time and most of the funding for flights and hotels is covered by an anonymous donor, so nearly all the money from ticket sales goes to the foundation.
This year, with no war and only a little rain to keep away a few merrymakers, I present for you here a selection of my favorite jokes the evening.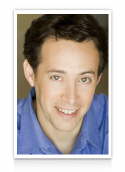 As always, show runner Avi Liberman boned up on his Israeli current events before arriving. He led off with a zinger when he professed shock about contested Beit Shemesh Mayor Moshe Abutbul's pre-election comment that there are no gay people in his city, which Abutbul said is "sacred and pure" and, in any case, "the Health Ministry or the police should take care of them." (Abutbul has been roundly condemned for his remarks.) When confronted with his homophobic comments, Abutbul backtracked and said he was really talking about pedophiles. "Like it's the same thing," Liberman inserted.
(Now that I think of it, Liberman wasn't actually telling a joke, just reading from the headlines.)
While on the subject of Beit Shemesh, Liberman had a suggestion for improving haredi participation in the workforce there. Since the ultra-Orthodox have very high voter participation rates, why not put the polling stations in the local employment offices? he quipped.
On after Liberman, Andrew Norelli was probably the funniest comic on the bill. He didn't have any specifically Jewish jokes, but his rant against people who don't accept "night people" like him (and probably most other comics) was spot on. "Morning people always think they're better than us. They give you such attitude. 'You just got up? Oh, that must be nice. Welcome. Glad you could join us.' Listen, I'm not lazy. I sleep in because I went to bed late. I need a full night's rest, I'm not part hummingbird."
(As a decidedly non-morning person, I can relate.)
Dan Naturman has fashioned himself as a young and slightly hipper Henny Youngman, although his jokes are a bit longer than Youngman's classic one liners. ("Take my wife, please!") He compared searching for a spouse (Jewish or otherwise) to purchasing a new car. "When I talk to married people, you know what I'm not hearing? Enthusiasm. You wouldn't buy any other product if people talked about it that way." He then turned on his best used car dealer impersonation. "You know, this car, it's not easy. It takes a lot of work. There will be good days and bad days, but don't give up."
Would you put a ring on a potential spouse with that come on?
Roy Wood Jr., the final comic on the bill and the only African-American on this year's tour, was enamored with his first interaction with the laws of keeping kosher, which he claimed could be great for dieting. "I noticed that if I don't put cheese on top of every piece of meat I eat, I lose weight!" he said, mock-astonished. Where he comes from, he added, "We put cheese inside of cheese, on top of cheese, and then add bacon. And that's for breakfast."
Wood also had the most topical – and uncomfortable – bit. He landed in Tel Aviv just in time, he explained, "to find out that you're paying black people to leave." (He's referring to the program to return African migrants to their home countries.) "I was hoping to get a check. But no one told me which black people were getting the ticket. I'm at customs and the guy asks 'are you Jamaican?' I didn't know if it was a trick question or not."
It wouldn't be a Comedy for Koby show without a few barbs on the sorry state of air travel these days. With the FCC in the U.S. considering allowing cell phone use in-flight, Dan Naturman explained why he knew talking on the phone at 10,000 feet wasn't risky in the first place. "You know how I know it's not dangerous to use a cell phone on a plane. Because they leave it up to us, the passengers. They don't come on the intercom and say 'we're about to push back from the gate, would someone in the front row please close the door.' Or 'look out your window and verify that both wings are attached to the fuselage.'"
This review first appeared on The Jerusalem Post.