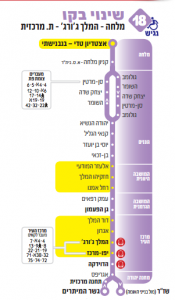 I grew up in a small suburb in the San Francisco Bay Area with no public transportation. This was tough because I have always been fascinated (my family would say obsessed) by buses, trams, trains and the like.
San Francisco had pretty much everything a transit head like me could desire, including electric trolleys, streetcars that ran through underground tunnels and, of course, the city's famous cable cars. But in sleepy 22,000-resident Millbrae, my home town, there was no way to get from our house to the Greyhound bus that ran along the main road – a 45 minute walk up or down a very big hill – or to the Southern Pacific train that was even further distant.
But, by the mid 1970s, all of the little towns in our area began adding their own bus systems. There was no coordination, so you couldn't actually get from one 'burb to another without transferring between several buses that wound through every imaginable street up and down all those hills.
But for bus fans like me, it was heaven on earth – each city's vehicles came from different manufacturers, had different seating capacities, had different logos. I collected all the route maps and saved every one of them until several years ago when my parents eventually moved from our family home and were unwilling to cart my conglomeration of transit paraphernalia with them to their new retirement community.
The highlight of my transit-mania when was when I actually contributed to the planning of the three bus lines in our town. When the city launched the routes, perplexingly, the bus line nearest my house did not go to my high school. I painstakingly drew each of the routes on tracing paper laid over a local city map, showing how I proposed to tweak the routes to better serve the students. Amazingly, my changes were accepted and those routes run today, essentially unchanged.
Flash forward 30 years and it appears I may have done it again, or at least contributed my small part to a team effort. The object of my frustration this time was one of the changes made several weeks ago to the Jerusalem bus system: a re-routing of the 18 bus that used to run from near where we live, on Emek Refaim Street, up King David Street, past the YMCA and Mamilla Mall, and then through town on the way to the Central Bus Station.
The change that took effect at the end of November moved the 18 bus onto Keren Hayesod and King George Streets, leaving King David Street unserved from our part of town. The change made no sense to me: there are already many buses that ply the Keren Hayesod busway; how would someone get to Mamilla without either a schlep on foot or a taxi? Plus, Mamila is the closest stop to the Old City without a car.
I leapt into action. I found the website for the Jerusalem Transportation Master Plan and wrote them a note. I liked their Facebook page and wrote a similar note. I chatted with Oren who runs the Jerusalem Bus Map website and Facebook page. I expressed my gripes via email to Marc Render, a friend and transportation planning professional who had been thinking along similar lines. I used Google Translate to decipher the city's rationale for the change: that Shlomzion HaMalka Street was being turned into a pedestrian mall and, since the 18 used to run on that street, a more drastic re-routing was required that didn't include King David Street.
Slowly a plan formed: keep the 18 on King David Street until Mamilla and then have it turn onto Agron Street to meet up with King George and continue on the new route. I shot off my suggestion to all the appropriate forums. And two days ago, an email arrived from Reuven at the Jerusalem Transportation Master Plan office saying that my proposal had been accepted. It went into effect this past Friday.
I can't take all the credit this time. Marc Render told me he had proposed the same change to the planning committee and he's a real insider unlike me, just a concerned citizen with a Facebook account and a blog.
But there was a certain sense of validation that it is possible to change city hall, or in this case, the city's bus lines. My little triumph is certainly not on the same scale as getting the light rail to run properly, but it's come just in the nick of time. Hanukah started Saturday night and the Roladin Bakery has the best sufganiyot in Jerusalem. Their main Jerusalem outlet: Mamilla Mall.
Maybe I'll throw a party and buy 18 donuts to hand out to passengers who get on and off on King David Street. Or maybe I'll just ride the bus and eat them myself (they have three new flavors this year, including Tiramisu and Crème Brule).
I wrote about my love for buses first here on Israelity.