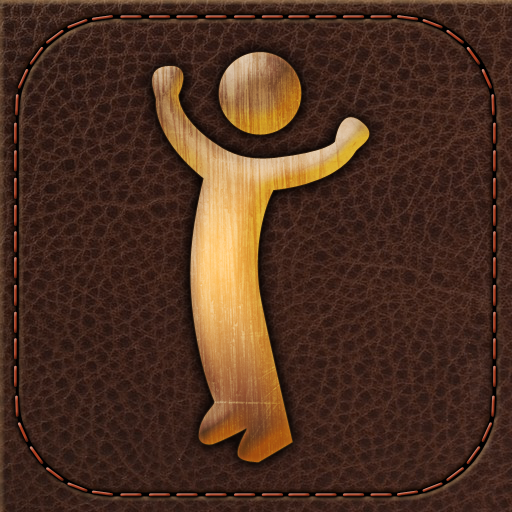 I am very excited to share with you my first iPhone and iPad app. It's called iAccomplish and it addresses that sense you can get at the end of the day when you've been working so hard but you feel like you've accomplished nothing.
iAccomplish lets you write down everything you do during the day, label those activities with a category, and then slide your finger to rate how much you enjoyed a particular activity and how "competent" you felt over it.
Once you've added enough accomplishments, you can start to detect patterns, like where you're spending most of your time, when you're most productive (Tuesday mornings, for example) and, of course, how much you really do get done every day. You can then use this data to make changes in your lifestyle or priorities, if you're so inclined.

iAccomplish is not just a cute little app. It's based on solid principles from Cognitive Behavioral Therapy (CBT) and I've worked closely with a number of CBT professionals to make sure the app really helps people feel better from a clinical perspective.
The main reason I developed this app is that I have personally used CBT and it's been tremendously valuable in my life. Back when I was doing CBT, it was all written down on pen and paper (or in a Word or Excel file). My aim was to move CBT into the iPhone age, with all of the number crunching a mobile device can do on the fly.
The app is also very timely: although the benefits of CBT can be realized at any time of the year, the pressures of balancing work and family commitments during the holiday season (not to mention gift giving and shopping) can exacerbate the feeling that days have gone by without having achieved anything tangible. Once into the New Year, CBT can help maintain calm as work responsibilities return.
iAccomplish is priced at $1.99 for both the iPhone and iPad versions. But I am so excited about the potential for the app to help you get through the stress of the holiday season that I am offering it for only $.99 until the end of December. This is not a gimmick – it's a full copy of the app with no strings attached.
If you have an iPhone or iPad (or both), I would be delighted if you'd download a copy and tell me what you think. And please leave (positive!) feedback on the app store.
And if you like it (or if you don't have an iPhone but you think it's a great idea anyway), I would be so grateful if you would forward this blog post to 10 of your friends (and ask them to do the same).
There's lots more at the website: iaccomplishapp.com, including an article that tells the "story" behind the app. It would be perfect for a newspaper or tech blog to run, so feel free to send it along if you have a good contact.
The page to buy the app from iTunes is here: http://itunes.apple.com/us/app/iaccomplish/id481310763.
I wish you all a happy and healthy holiday season. I hope that iAccomplish will become an essential part in your surviving December…and that you'll use it for years to come!