This article was posted on Jewish.com on Tuesday, August 1, 2006. The link is here.Will Qana tragedy be the turning point for the war?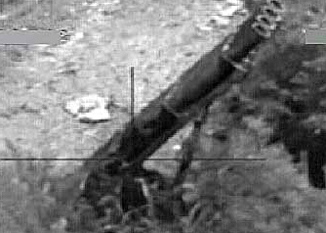 If there were ever a need
to provide further fuel for America's favorite diplomatic past-time,
France-bashing, the French Foreign Minister served it up it in spades
on Monday. Speaking during a trip to Lebanon, Minister Philippe
Douste-Blazy declared, "In the region there is, of course, a country
such as Iran – a great country, a great people and a great civilization
which is respected and which plays a stabilizing role in the region."Douste-Blazy's comments
would be outrageous at any time, but coming a day after Israel's tragic
targeting of an apartment block housing terrorists, missiles, rocket
launchers…and – depending on conflicting reports – somewhere between 28 and 56 innocent civilians, including many children, who were killed in the blast,
Douste-Blazy's words epitomize the double standard that has plagued
Israel throughout all its battles, no less so in its current conflict
with Hezbollah and Hamas.
 
Yes, the attack in Qana on
Sunday was horrific. But sucking up to Iran isn't going to make
Hezbollah stop hiding behind civilians, a tactic it has employed
numerous times to turn the tide of world opinion as it did in Qana. Nor
will the words of UK Foreign Secretary Margaret Beckett who, referring
to the deaths in Qana, said "it's absolutely dreadful, it's quite
appalling."
 
Where were Ms. Beckett's
words of shock and condemnation these past three weeks as Hezbollah has
deliberately targeted Israel's cities, forcing over a million citizens
into bomb shelters?
 
How did the apartment
complex in Qana come to be targeted in the first place? After much
scrambling, Israel released footage late Sunday night purporting to
show a similar building being used as cover for the launching of dozens
of Katyushas headed for Haifa, Afula and beyond (see image above of a Katyusha launcher).
 
The Israeli Air Force
identified the building that collapsed as being a Hezbollah command
center and said it had no idea there were civilians hiding in the bomb
shelters. Israel says that it had warned residents to get out of town,
dropping leaflets and making announcements by bullhorn.
 
In Gaza, Israel has taken
this kind of advanced warning system to a new level: the army is now
making telephone calls to the residents of a building about to be
targeted for its use by terrorists in launching Qassam rockets against
southern Israeli towns.
 
Did the Pesachov family
near Safed get a phone call from Hezbollah before the Katyusha landed
in the family's living room, killing a grandmother and her
seven-year-old grandchild? Did Hezbollah head Hassan Nasrallah
apologize to even a single Israeli the way all of Israel's top brass –
from the Prime Minister on down – did immediately after the Qana
incident?
 
United Nations Secretary
General Kofi Annan on Sunday urged the U.N. to condemn the air strike
in Qana but, remarkably, the Security Council couldn't figure out the
language and, blocked by objections to strengthen the language from
Qatar of all places, for once showed momentary restraint "only"
expressing its "extreme shock and distress."
 
Israel announced on Monday
a 48-hour quasi-ceasefire – the Air Force would halt proactive
missions, although it pledged to provide cover for ground forces and
take out "imminent threats." U.S. Secretary of State Condoleezza Rice
hightailed it back to Washington after canceling a trip to Beirut,
broadly telegraphing her intentions to get a full ceasefire in place by
the weekend.
 
The Israeli army says it
still needs 10-14 days to completely silence Hezbollah, but some
generals on Monday were already hinting that all of Hezbollah's border
bases within two kilometers of Israel could be cleared as early as
Thursday. Another report optimistically claimed that Israel had taken
out 2/3 of Hezbollah's long-range missile arsenal.
 
That won't stop the
Katyushas, though, of which an estimated 9,000 still exist, but it
could quell the clamoring and complaints within Israel that will erupt
if the war is forced to be called off "too soon," providing the
government and the army with at least some mild face saving.
 
Will Qana prove to be the
turning point in the war with Hezbollah? It certainly was in 1996 when
a stray Israeli shell aimed killed 102 civilians in nearly the same
location, forcing the government of Shimon Peres to order an abrupt and
early end to an Israeli counter-terror operation known as "Grapes of
Wrath."
 
Ten years later, Israeli
Prime Minister Ehud Olmert and Defense Minister Amir Peretz are singing
a different tune. Olmert and crew undoubtedly knew "their" Qana moment
would come and were ready for it.
 
"Israel is continuing to
fight," Olmert declared in an address to the nation on Monday night as
the cabinet to expand the ground operation – something that had been
turned down just days before in favor of more air power. "We will stop
the war when the threat is removed, our captive soldiers return home in
peace, and you are able to live in safety and security … we are
determined to come out victorious in this battle."
 
"We are fighting against
ruthless terrorists and we will not stop until they are pushed back
from our border," Olmert added.
"We have to finish the operation," Defense Minister Peretz declared.
"The army will expand and deepen its actions against Hezbollah."v
Israeli Justice Minister Haim Ramon also downplayed the ceasefire in
the air. "It is not stopping the war. If it ends today it means a
victory for Hezbollah… and for world terror, with far-reaching
consequences. Therefore this war is not about to end, not today and not
tomorrow," he said.
 
Israel may, ironically,
receive help in its PR campaign from an unlikely source – an
anti-Syrian Lebanese group, which is claiming that Hezbollah gunmen
deliberately "placed a rocket launcher on the building's roof" in Qana,
then brought "invalid children inside, in a bid to provoke an Israeli
response." The Lebanese website Libanoscopie, which is associated with
the Christian "March 14 Forces" group, says that Qana was picked
because it is already a symbol for "massacring innocent civilians" and
that Hezbollah's plot was meant to turn attention away from Lebanese
Prime Minister Fouad Siniora's "Seven Points Plan" which calls for
deployment of the Lebanese army in southern Lebanon and the disarming
of Hezbollah.
 
It was Nachman Shai,
though, who perhaps put it best. Writing on Monday, the former IDF
spokesperson, who served in that capacity during the first Gulf War and
who is currently the Director-General of the United Jewish Communities'
Israel Office, addressed both the war and the public relations
challenge.
 
"Israel must continue its
military actions," Shai stressed. "I know this is a difficult decision,
which some claim shows callousness and indifference. Nevertheless …
this kind of accident should not divert attention from the main
challenge we face: a democratic, Western country which acts according
to moral standards faces a fundamentalist terror organization that acts
against and from within the civil population, intentionally and
brutally. We must present and market these facts, repeatedly and
persistently."
 
In a world where battles
are fought both on and off the battlefield, carefully choosing one's
words may be the best weapon Israel has against the international
double standard.
——————————-
A perfect flight tracker site should not only have information on airlines but details on even Florida hotels and should get hotel reservations for you as well. The site should be able to book you on jet airlines with as much ease as any car rental.